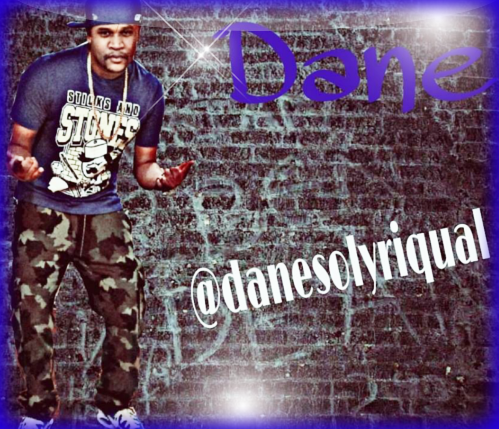 At what age did you decide to become an artist?
I originally started flirting with the idea at the age of 13. My older brother use to invite his friend over and they would record over beats they had on cassette tapes. I eventually joined in and started writing my lyrics down. I will say, I hope those tapes are never found.
Name a few of your biggest influences in hip hop?
Ahh man, well I have favorites in different catergories. If we are talking lyricist, then 2pac, Rakim, Immortal Technique, Mos Def, Nas, Lupe, Jay-Z etc. If we are talking battle/raw lyrics, Cassidy, DMX, Biggie, Big L, Loaded Lux and a lot others. But as of right now, my favorite would have to be Eminem. His delivery, word play, and mindstate is second to none right now.
What are some of the things you're working on right now?
Well Im currently working on getting my soundcloud up and running and building a fan base on Instagram, due in big part to #4barfriday. I want to drop a single this summer titled, "Livin' Good" so stay tuned.
What advice can you give other upcoming artists?
Follow your dreams and never let anyone defer you from your path. You can accomplish just about anything with time and dedication. Self motivation is what will carry you, not the influence of others. Speak your dreams into existence and let God work.
How has life changed for you since becoming an artist?
It's great. Music is more than just words and beats. Its a skill, a talent, a craft. Music is the most beautiful form of art. That is why I consider myself an artist and not a rapper. And people can appreciate art. So when they hear me and listen to what I'm saying, they're able to visualize my words. That's art. Ive gained a ton of respect and criticism. But positivity and negativity only makes you stronger. Thru music I have become a better man mentally and have expanded my way of thinking.
Have you had the pleasure of performing yet?
No, unfortunately not. But I will soon.
Are there any artists/talent that you've worked with that we should be watching?
Well I have a friend who goes by the name Magic Dice. He produces masters and raps in 3 different languages. He's very talented and if I were to ever make it I would be bringing him with me.
BE SURE TO FOLLOW DANE ON INSTAGRAM WHERE HE DOES WEEKLY 4BARFRIDAY VIDEOS WWW.INSTAGRAM.COM/DANESOLYRIQUAL