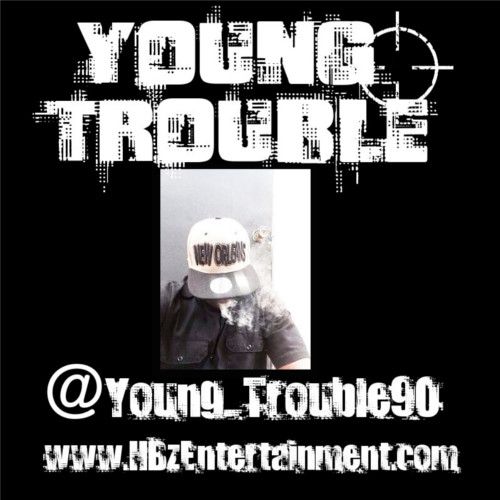 At what age did you decide to become an artist?
Peace Yt of HBz Ent...,Well first I was actually a poet...But after Christmas of 05 Thts when me and cousins started our label...Thts When it got Real!!...
Name a few of your biggest influences in hip hop?
2pac before all!(He's the GREATEST!!)...Bizzy bone of BTnH,Ice Cube,.Souljia Slim,Pastor Troy,Ti,Nas and every Artist Frm the Golden Era(90s)..Because Thts when I was Born...
What are some of the things you're working on right now?
Hell on Earth 2(My solo Mixtape)..look out for me on any HBZ mixtape Such as Trueblues The Victor and YungSwaggs Overdose Mixtape and Nobody's Safe Album....
What advice can you give other upcoming artists?
Well keep God before everything...Stay True...Stay Orginial...Stay Creative..Strive 2 Be Better...Be Yourself And don't gain the wrld and lose your Soul...Always be Open minded Because we learn something New Everyday!!
How has life changed for you since becoming an artist?
Its changed A lot:)...now it's different because I'm learning how 2 Play Instruments..Instead of just rhyming over instrumentals!..I'm become A True Artist....
Have you had the pleasure of performing yet?
Once or twice...But I Would REALLY Love 2 Perform in front of a Packed House!!...(I wanna crowd surf SOO bad lol..)



Are there any artists/talent that you've worked with that we should be watching?
O yeah!..My homie Hellraza of MV records!(He's a fuckin problem!)...and True blue and Yung Swagg of HBz because nothin like my Crew!!.HBZ WE IN HERE!!!!