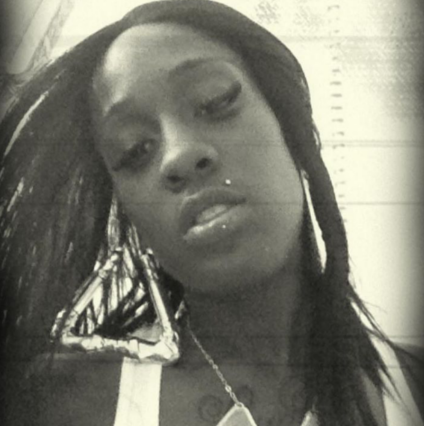 At what age did you decide to become an artist?
At age five I was always dancing on tables in daycare but it wasn't until age 16 I decided I wanted to spend the rest of my life making music.
Name a few of your biggest influences in hip hop?
biggie smalls, mc lyte, jay z and salt and pepa
What are some of the things you're working on right now?
I'm working on my first album and becoming the next big female hip hop artist
What advice can you give other upcoming artists?
never give up and stay true to yourself
How has life changed for you since becoming an artist?
My life hasn't really changed much yet but I am starting to meet a lot of new people, which is great.
Have you had the pleasure of performing yet?
I have had the pleasure of performing at THE AUGUST WILSON CENTER for WAMO 100.1 Fm plus tons of small clubs & Music venues
Are there any artists/talent that you've worked with that we should be watching?
The fact that im a new emerging artist, I think you guys should be watching me. :)
I appreciate the opportunity to be interviewed and I thank you for your time and support. Everyone make sure you hit itunes,Amazon
Www.sonicbids.com/Eboogie
Www.mtv.COM/artists/eboogie
http://www.amazon.com/OWB-Eboogie/dp/B00K6B26EQ
http://germanyhill.com/fellow-musicians-links/
http://reviewindie.com/music_label/arucca-flyboy/
http://www.thisis50.com/profiles/blogs/check-out-eboogie-aka-boogie-baby-owb-obsessed-with-booty?xg_source=activity