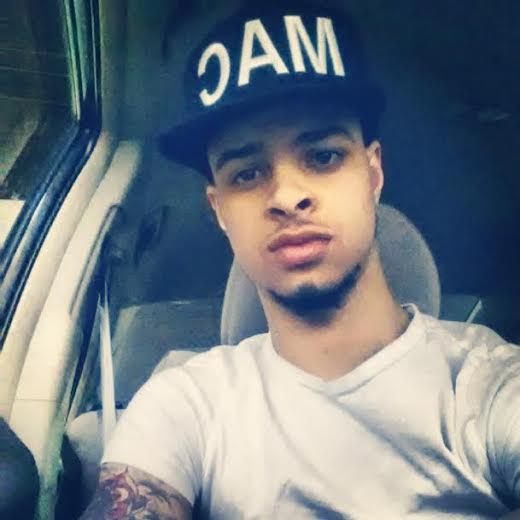 At what age did you decide to become an artist?
I've been rapping since the age of 11. I found a cassette tape with Jay-Z's the City is Mine instrumental on one side of it and I wrote a rap to it. Ever since then
I haven't been able to stop. At first I was rapping just for fun, I would record myself on my karaoke machine and play it back for my friends but it was just about a year ago when I decided to take it seriously. I got tired of seeing people who lacked passion and had absolutely no lyrical ability get famous so I decided to rap just to prove that Hip-Hop still exists in some of us.
Name a few of your biggest influences in hip hop?
Some of my biggest influences in hip-hop in no specific order would h​
​ave to be Joe Budden, Nas, and Common. They are all very good lyricists who actually carry substance in their raps. Joe Budden and Nas are great story tellers and It inspired me to tell my story on the mic and release it to the public. You never know how your music could affect someone. Just being able to relate to something that someone has went through is a beautiful thing and could help a person get through a very rough time in their life.
What are some of the things you're working on right now?
Right now I am just working on building up my presence in the DMV area. I want to gain the support of my local area before I venture out to capture the hearts of the world. I have recently released a mixtape titled Black August, which could be found on Datpiff.com so I am constantly pushing that as well as working on new material. Music never sleeps so I intend on releasing new music as often as I can.
What advice can you give other upcoming artists?
Some advice that I would give upcoming artists would be to stay true to your sound and continue to study the history of Hip-Hop to gain a better understanding of the culture. I would also say to also strive to become better and to never become complacent with where you are. Never take anything for granted and always keep the passion that you started with.
How has life changed for you since becoming an artist?
Life hasn't changed for me much since becoming an artist. I'm still the same regular guy doing the same things that I was doing before making music. I go to work and support a family like any other person. Just now people are starting to notice that I actually have something to say in my music. So everyday I get a little more recognition but other than that nothing much has changed.
Have you had the pleasure of performing yet?
Yes; I've had the pleasure of performing both in Baltimore and Washington D.C. I 've done a couple of open mic sessions here and there and also performed at Pure Lounge in Washington D.C. It's always a rush getting on the mic and doing what you love. People don't always support the type of music I create since I'm not out rapping about drugs and guns but their are always a few Hip-Hop heads in the crowd who approach me after my set and show love. That's who I do it for.
Are there any artists/talent that you've worked with that we should be watching?
Yes, I've been trying to expand my circle and work with more artists in the area but I've mostly been working with my brother Francis May. He's a very talented and conscious young brother and makes dope music. Pure Hip-Hop. We always challenge each other to do better. He's been around since my earlier writing days so he'll be around when things blow up. You could find him on Instagram @Fxckyosystemism