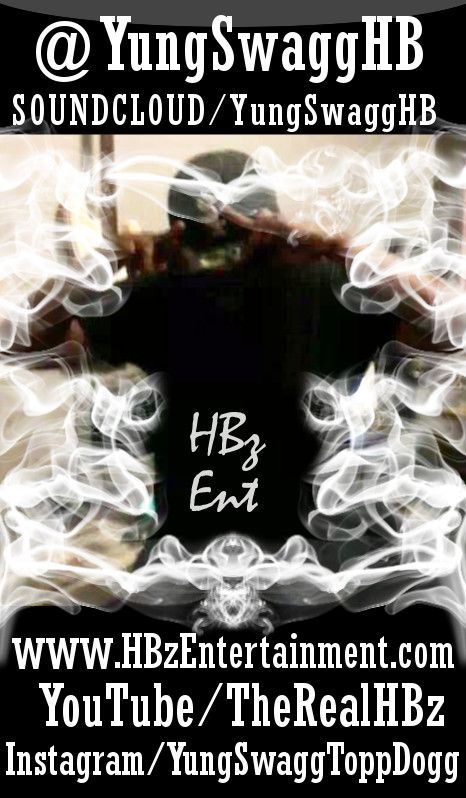 At what age did you decide to become an artist?
I'm gonna tell ya like this, (grin) I've always been a rapper, but I decided to become an artist at the age of twelve, when I won first place in my first talent show. since then i started to take it more serious and decided to become a real artist.
Name a few of your biggest influences in hip hop?
a few of my biggest influences would have to be Jay Z , I respect his grind and his hustle and how he got it comin from a dope rapper, I respect young Jeezy on the strength of how he came out ,as a straight dope brick rapper, he will tell you he didnt need the rap money he was good he came in the game with all he wanted, so yea thats why i fuck with jeezy, cassidy was also a big influence. and DMX thats my favorite rapper. DMX was a gangsta lyrisist , and groups was dipset and the hotboyz were my two favorite groups.
What are some of the things you're working on right now?
some of the things im working on right now is my solo project ,mixtape called "Overdose" , Im working on an album, in the mist of the Overdose drop, I'm working with a lot of different producers so there can be a mixture , I don't want to work with just one and the whole album ends up sounding the same. So Im in talks with a lot of different producers to put this album together while the Overdose is out there circulating, I'm getting ready to start traveling and gettin it poppin , with a lot of big artists and networkin with people, that's where I'm tryin to get to so you know.
What advice can you give other upcoming artists?
The best advice I can give up coming artist is to stay focused and have confidence and thats the biggest one , because if you dont have confidence in yourself then nobody else is going to have confidence in you either, confidence goes a long way and plays a big part, and as long as you stay focused and and thats what you really want to do cause thats all you can stay focused on, then go for it and have the up most confidence in yourself and its going to show, and everybody else will love it , even if you're the wackest rapper in the world and came out with the all the confidence in the world they will still respect you for it cause of your confidence. that's the best advice i can give.
How has life changed for you since becoming an artist?
my life really has not changed (laugh) since becoming an artist. My life wont change until I become a millionaire , once i become a millionaire then i can see some change ( laugh) but until then I'm still grindin , still hustlin ,still gettin it out the mud. and really get to that point to where i can say my life has changed so until then its all still the same still wake up everyday and hustle and try to get it.
Have you had the pleasure of performing yet?
yes I have had the pleasure of preforming , every time we preformed it was like the first time because it was our first time out in that world, after a while we got used to it. Our first performance was actually sold a CD to a club owner and he said he didn't even listen to rap but he popped it in and called us back ASAP and said that we had it and could preform anytime at his club at The Sports Cafe In the east , and so that was our first preformance , then we had the hear the message tour with a lot of local clubs down here. So we got our work in with the preforming, and I know now I will be even better , it will be a good look to preform its been a good three years since I last hit the stage. so im looking forward to that.
Are there any artists/talent that you've worked with that we should be watching?
yes look out for hell raza we did a whole mixtape called "terra dome" (insert link)
then we got Tru Blue , YT, and Saint we got some hittas on the sqaud , but yea outside of the HBz camp look out for Hell Raza.
we did a song with Mr Serv On called "Beast Cat" with Tru Blue.
I got a single out now with Valley Joe of Tha Mac Pack in cali. called " Get Ya Hands Out My Pocket"
**ALL MUSIC AVAILABLE FOR DOWNLOAD FREE**
http://www.hbzentertainment.com/p/free-downloads.html
www.HBzEntertainment.com
FULL ARTIST BIO
http://www.hbzentertainment.com/p/yungswagg.html
www.Twitter.com/YungSwaggHB
www.YouTube.com/TheRealHBz
www.SoundCloud.com/YungSwaggHB