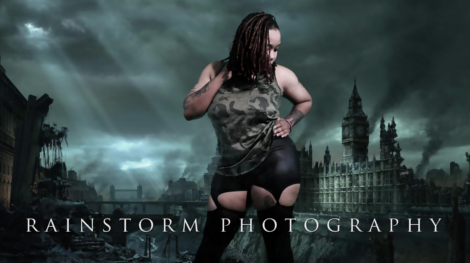 At what age did you decide to become an artist?
I actually started rapping at a early age because of my older brother but didnt really take it seriously till acouple years ago
Name a few of your biggest influences in hip hop?
Artist wise it would be Lil Kim ,Da brat,Mc Lyte and personal life my family
What are some of the things you're working on right now?
Well right now im working on my newest mixtape Beat Raider Vol 2 this will change the game
What advice can you give other upcoming artists?
Be yourself and dont allow anyone to down your craft but also listen to the critics and make those critics into supporters
How has life changed for you since becoming an artist?
Well i get noticed alot more in regular day life lol i get hey is that Rain G alot now lol
Have you had the pleasure of performing yet?
yes i have i have performed with various artist including Do or Die
Are there any artists/talent that you've worked with that we should be watching?
I feel most of the artist i have worked with are all bound for glory in the game
Where can we find Rain G?