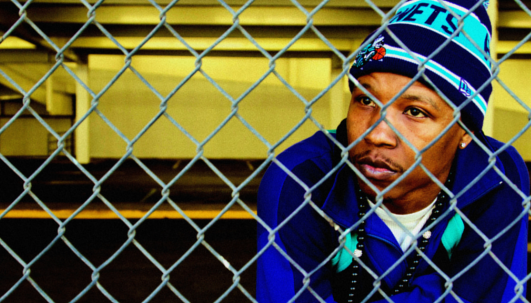 What age where you when you decided to become an artist?
I was young when I first decided to become an Artist. Like 5 or 6 when I actually started doing it and about 9-10 when I decided that this was what I wanted to do. Really young and I been doing it a long time.
Name a few of your biggest influences in hip hop?
Some of my biggest influences were the major artist in the 90's. My Grandma who always told me I could be anything I wanted to be. My first cousin Tavious, cause he's always been my biggest fan. And I would say the biggest was the church. Even then, as a young drummer I had a small following of other kids who wanted to be just like me.
What are some of the things you're working on right now?
Right now I'm working on getting some all new music out to the people. Networking wherever I can. Just all around grinding til my buzz is where I want it. Few mixtapes, few albums. I'm trying to load em up with that Carlos Hawkins.
What advise can you give other upcoming artists?
The best advice I can give to another upcoming Artist in this game, is to Never let somebody tell you what you can't do. Don't burn bridges. One mistake could cost you everything! And stay humble. You can only get as big as your environment will let you.
How has life changed for you since becoming an artist?
Since becoming an Artist, life for me has been a rollercoaster. I've accomplished a lot in the game. But still nothing compared to where I want to be. Late nights, early mornings. Living life on the go. Sometimes out of a book bag in a rental cars trunk. It's been hard. Real. But it's going to all be worth it.
Have you had the pleasure of performing yet?
Oh yes, I've blessed quite a few stages. My best experiences were the ones in the Tennessee valley , Huntsville area. Lots of fans in that area. So the performances were always crazy! And the people who support are for real! Love HSV, and all of North Alabama!
Are there any artists/talent that you've worked with that we should be watching?
Make sure you keep an eye out for my lil brother from another, DMR of Whythouse Ent. Dukk Mad lab. Dynomite Kid. Mata (majo paper). Many more but I cant keep ya'll all day. Those are just some of the few that I have hot records with.
www.reverbnation.com/mrcarloshawkins
www.twitter.com/mrcarloshawkins
www.twitter.com/streetholocaust
www.carloshawkins.com
coming soon