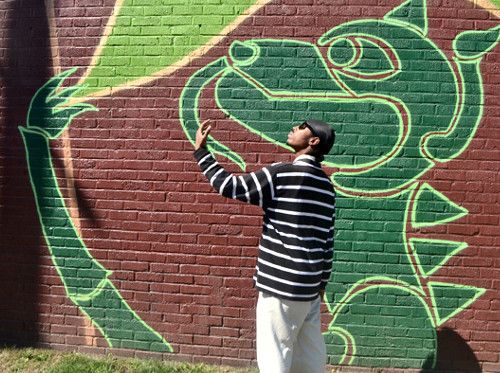 What age where you when you decided to become an artist?
I became an full-time musician on my 16th birthday, the same day I could legally drop out of high school and get my GED.
Name a few of your biggest influences in hip hop?
Nas, Eminem, 2pac and Jay-Z.
What are some of the things you're working on right now?
I got a new mixtape I'm trying to release on industry beats, Streetdemic 5. I also recently got back in connection with Victor Herman in hopes of a Vicdemic 5. Another side-project in the works is with fellow washington state rapper Mae Dali on Maedemic 2.
What advice can you give other upcoming artists?
Advice I can give to uprising emcees/artists are to make sure to they know as much as possible about music business before they rush in, be consistent and believe in yourself.
How has life changed for you since becoming an artist?
Since becoming an artist I've done things that I thought I never would able to do like perform before tons of people and meet famous people...other than that I still work like a normal person and live a normal life.
Have you had the pleasure of performing yet?
I do perform live. I think it is a great way to test out new songs and meet new people for networking.
Are there any artists/talents that you've worked with that we should be watching?
I had the opportunity to work with Brian Angel of P. Diddy's Bad Boy Records R&B group Day26 as his photographer a few times around the united states, even though he does not have MTV exposure anymore, he's still pushing out new material.
Twitter: @SIC_ILL -
http://twitter.com/SIC_ILL
Facebook:
http://facebook.com/sic.ill.music
iTunes:
https://itunes.apple.com/us/artist/sic-ill/id418301629
Youtube:
http://youtube.com/mrsicill
Soundcloud:
https://soundcloud.com/sic-ill