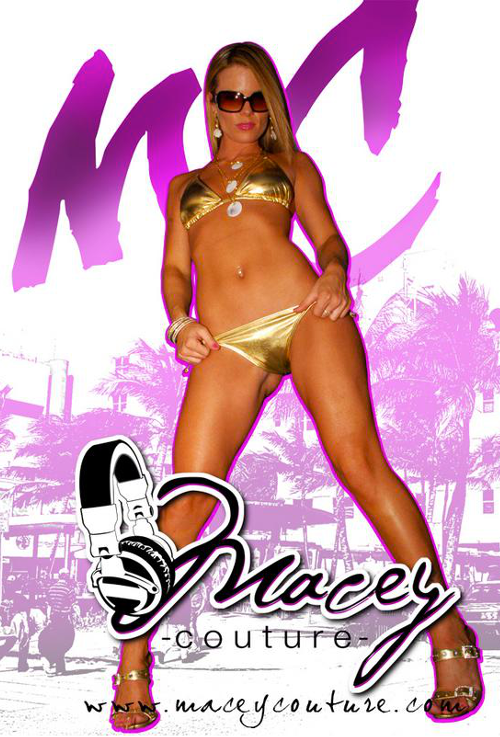 What age where you when you decided to become an artist?
I decided to become an artist around age 19, this is when I realized if I freestyled forever I would never accomplish my goal to be a successful artist.



Name a few of your biggest influences in hip hop?
I have alot of influences in Hip Hop, both male and female. ill start with females who originally inspired me being Salt n Pepa, this group of independent women earned respect and dominated a mainly male industry, inspiring me to want to be a female emcee. Queen Latifah is another huge influence and role model, she has dominated the hip hop world, the film industry, and also become a Cover Girl Model, which was very rare for female emcees to do years ago. Male influences would be first and foremost Tupac Shakur for his poetry and passion he had for music. This is one artist that inspired me to turn poetry into hip hop lyrics, I also learned alot about music industry drama from this mans life experiences. Another male hip hop group that highly inspired is UGK, Bun B and Pimp C made a name for themselves in the Underground world that became so huge they got major deals. These are some of my influences and role models in Hip Hop.





What are some of the things you're working on right now?
As of now Im working on a few singles that will be released to anticipate the release of a new album late next year. A few well known producers are being considered to use for production on these tracks as well. Nov 5th Im in the @Fiatusa Band Prix competition for a chance to be featured on VH1 as unsigned artist also.




What advise can you give other upcoming artists?


I say if you can afford it stay Independent, do not sign your life away for the opportunity to maybe make it in the Hip Hop world. Get advise from experienced entertainment lawyers before entering into any agreement. I also say collab as much as possible, you never know which song will blow your name up. And last but not least learn as much as you can about the industry as you can, you can never learn enough in this industry.




How has life changed for you since becoming an artist?
Life has changed for the better since becoming an artist because it helped me have a goal to focus on as well as possibly a lifetime career. I never grew up wanting to be an Emcee, I just always had a niche to entertain. Now I can say I am doing what I love and making it a career. My life also changed socially, seems like everywhere I go somebody knows who I am, it used to be embarassing but now I appreciate that, lets me know Im headed in the right direction.



Have you had the pleasure of performing yet?
Yess I have performed for several small venues locally. The turn out of each show is surprisingly good for such a small underground network in AZ.





Are there any artists/talent that you've worked with that we should be watching?