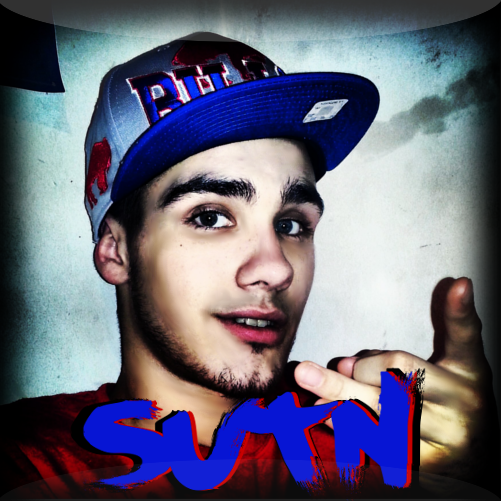 What age were you when you decided to become an artist?
Rap was something I picked up when I was 12. I was consistently writing, but I decided I'd make it a real thing when I was 15. I still have some of my oldest lyrics. Where I'm from, people don't take rap seriously. Eventually, I realized the world is a big place, I'm just in a bad location. For a while, I didn't think I could do it for a living, but it got to a point where that's all I truly wanted. I wouldn't be happy doing anything else. I'm 17 now.


Name a few of your biggest influences in hip hop?
As weird as it sounds, Futures the biggest one. That dude goes in. I learn from anything I listen to though. Ace, Pac, Meek, Travis Scott, Jeezy, Latyrx, Em, Tech N9ne, Mac, Wiz, Wayne, and a ton of others. Everybody's got different styles you can learn from.

What are some of the things you're working on right now?
Networking. I'm getting resources. People can expect some collabs soon, and a mixtape is on the drawing board. This would technically be my 3rd one, but it's the first I'm really releasing. There's a music video in the plan for early next year. I live a busy life, so it's slowing things down, but it's not stopping them. I'm constantly working on something.


What advise can you give other upcoming artists?
Skip the shit I went through. If you're making music, don't let anybody discourage you. Don't be afraid to let people hear it. Rap is expression, and if you aren't ready to be yourself, people will know it's fake. I got a lot of advice, but the best advice I can give you is to collaborate.


How has life changed for you since becoming an artist?


In reality, it hasn't much. Things are setting up. Every day, it feels like something big is gonna happen. I examine people closely so I know who was there and who wasn't. Like I said earlier, locally, I feel like people think it's a joke. But when you're constantly talking to other artists, promoters, DJ's, talent agents and all that, for whatever reason, just when you're a part of things, it feels very serious. Ask me this question again in a few months and I guarantee I'll talk about money.


Have you had the pleasure of performing yet?
I haven't. Central New York is dead despite it being close to NYC. Can't even find a hype man. I'm definitely TRYING to get booked. It ain't easy here. I'd turn shit up tho!


Are there any artists/talent that you've worked with that we should be watching?
I'll give a heads up on my boy Cam Cohen. Only met him once, I been meaning to get something done with him, but life's busy. He goes by TripCCC on soundcloud.com, he's filthy, could definitely go places.