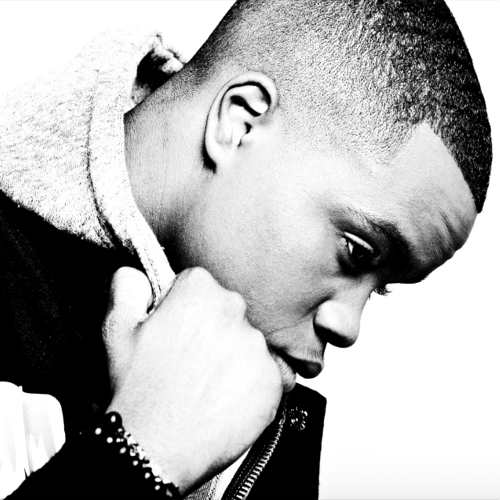 What age where you when you decided to become an artist?
- You know what I have more or less been rapping from about 15, but that decision to become an artist was from 18. There is a big difference between just being a rapper and being an artist, I think being an artist takes a lot more work, the ability to present yourself well and put together incredible music in my books is what makes you an Artist.
Name a few of your biggest influences in hip hop?
- I say some of my biggest influences are Jay-z, Eminem and Kanye west. I was introduced to Jay-z when he put out 'Hard Knock life' that song really captured me as I was a big fan of 'Annie', my Auntie took me to watch the play and I've been a fan ever since. I think the Jay-z classic just gave me a sense of Nostalgia. I'm sure the song also connected to a lot of Inner city youth across the world, the feeling of growing up in similar circumstances as Jay-z with the lack of opportunities at the time, but rising above the oppression, is what Jay-z was trying to portray with that song, I think he nailed it. Jay-z is a role model and an Icon. I think every child exposed to hip-hop music was a fan of Eminem, his rebellious nature and vile lyrics made me like him, He would say the most creative lyrics ever, it was just about listening to him and seeing the next weirdest thing he will say.
Kanye is one of those Artist you either love or hate, but you can't deny he is a genius. I'm really a super 'Ye stan' from his style, to the way he lives his life or to the way he approaches his records, I admire it all.
What are some of the things you're working on right now?
I am currently working on my EP 'The Edification of Akheim Allen' its a body of work that is a more in depth representation of me.
'The Edification of Akheim Allen' will show my growth in my art and as a person, I feel like i've matured into a young adult, i'm not a teenager anymore, now I have a lot more responsibilities and pressures in my life that i'm willing to be honest about and share with my fans. I'm looking forward to doing that on this project, look out for it early 2014. I'm in my zone.
What advise can you give other upcoming artists?
- Three key words. Soundscape, style and content. Artist believe you need to find your own lane to stand out from the crowd, its true, these are the three key factors you need to obtain which are going to help you do that. Obviously we know that you need to start on social media, we live in a era where everything is accessible on the internet, Make you and your music one of them.
How has life changed for you since becoming an artist?
- I've just been doing a whole lot of Travelling around the UK and Europe, i've been to places in England that I didn't even know existed, so I'm thankful for that. But in all honesty, life hasn't changed that drastically, i'm still waiting for that penny to drop and all my dreams to come true. Until then i'm just Akheim from Edmonton working everyday to make sure I win.
Have you had the pleasure of performing yet?
Course, going back to the last question, travelling around to all these places in the UK have just been a whole lot of performances, whether it was school tours, regional tours, major tours or clubs, I think i've more or less covered the map of England. I've been on three major tours in the UK, Dappy, Mindless Behaviour and Conor Maynard. All were incredible tours in there own rights.
Are there any artists/talent that you've worked with that we should be watching?
- I've worked with some amazing artist over the year, no one I can announce just yet but sit tight all will be revealed soon.
FOLLOW
Official Website