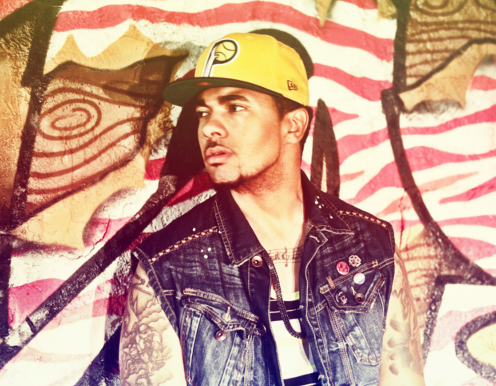 I decided I wanted to be a hip hop artist at the age of 12. Once I made that decision I released a mixtape at age 14 in high school just to create some buzz. I received mixed reactions from it, but they knew I was there.
Name a few of your biggest influences in hip hop?
Some of my biggest influences growing up were the usual influences for the newer generation. Biggie, Jay-Z, Nas, Tupac, Eminem, Outkast, Canibus, DMX, Snoop Dogg, Lauryn Hill, and artist of that caliber. I always wanted to be one the best. So, I studied the best. Not just music but the way they handled situations.
What are some of the things you're working on right now?
I have a few shows coming up in the NC region but the main focus is on my mixtape. " Memoirs of A B.L.A.C.K Sheep" is set to release
Oct. 24th
on
Datpiff.com
. You can also find it on my website
mac.myartistdna.com
What advise can you give other upcoming artists?
I would tell them to have a plan, stay humble, keep working, and never let anyone tell you what you're capable of.
How has life changed for you since becoming an artist?
Honestly, I can barely remember anything about me before I started rapping. I started so young the only thing that stands out in my past before hip hop is negativity. Being a hip hop artist a lot of things are just different. Relationships aren't as easy because if your grinding as hard as you should be, you don't have too much time for women. I can barely go anywhere without someone asking me something about music. I guess that's just who I am. Hip hop is me.
Have you had the pleasure of performing yet?
Many times. I've performed at some awesome venues and opened for incredible artist as well as hip hop legends. Just to name a few Dougie Fresh, Slick Rick, MC Lyte, Whodini, Stalley (MMG), Marqeous Houston, young Dro, Freeway, etc. There's no greater feeling than knowing thousands of people are hanging on to your every word. knowing at least for that moment you have someone's full attention and someone can relate to the lyrics you created. It's a beautiful experience.
Are there any artists/talent that you've worked with that we should be watching?
There are literally too many to name. Just in my hometown alone you have Quan the Artist. Look out for his project "Reality of Nothing". Then, you have SPook "Role Models", Y.O "War On The Castle", as well as everyone in NMS, WSMG, HLBLU, FAMlee ENT, Zombie Lyfe, and FGM. I could go all day but like I said, too many to name.
Artist: M.A.C
Mixtape set to drop: Memoirs of A B.L.A.C.K Sheep
Production by: The Agent, Benie Beats, Jurd Beats, Majestic Instrumentals, Midi kid, Maxx Arsenals, and Smart Boy.
This mixtape tells the story of a young man ( M.A.C ) who is considered the outcast of his family. Being in a family with basketball players, coaches, and public figures yet still being surrounded and infatuated by the street life of North Carolina. It is also an inner battle between doing right and wrong. Between fitting in and standing out. This mixtape gives plenty of inner secrets kept throughout M.A.C's life. It's a story of making numerous mistakes and learning to live with them.
The B.L.A.C.K is an acronym for "Boy Looking for Answers Chasing Knowledge".
MUSIC
FB-
____________________________________