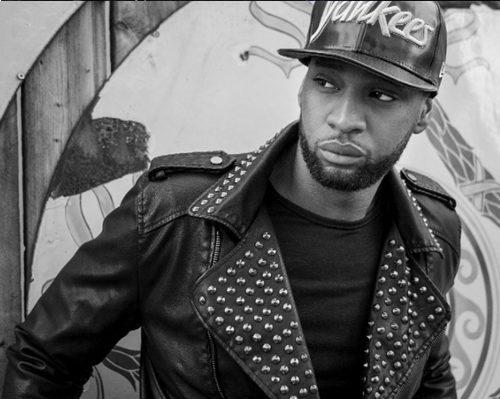 What age where you when you decided to become an artist?
I was probably around 19 years old and I was in university studying for a Maths degree, I opened a Myspace account and the response I got from people I connected with worldwide was amazing, I wanted to feel like that all the time.


Name a few of your biggest influences in hip hop?
Probably Jay Z, Nas, Kanye, Jay Electronica, Pac and Big, Eminem, Andre 3000 and Ghostface Killah.


What are some of the things you're working on right now?
At the moment I'm just working on new material, new singles, really trying to push the boundary and work outside the rules of hiphop music. I want people to react like "wow I shouldn't like that, but it feels so right.." (laughs)


What advise can you give other upcoming artists?
Best thing I can say is to believe in yourself, and give it your all. Rehearse like 10 thousand people are watching, and you'll never go wrong. Try and find your "thing" or your lane that sets you aside from others, develop your brand and sound, the rest should follow naturally... Never give up!



How has life changed for you since becoming an artist?
A lot of travelling, lucky enough I have a sound that allows me to connect with people on a global level, so I been to the states and all over Europe building my fanbase. It's hard work but I wouldn't change a thing. I get messages from supporters telling me how my music has changed and influenced them, that's success for me right there..



Have you had the pleasure of performing yet?
Yeah I love to perform live, with my 4 piece band, this is where I think I stand out most. People are usually used to seeing rap artists perform on track or with a DJ, but I like to do it all live, I find it easier to connect with people that way and leave a real impression. I'm actually performing at the International HipHop Showcase for the CMJ festival next week in New York, so I'm super happy about that!


Are there any artists/talent that you've worked with that we should be watching?
Yeah a producer called 'One Black Russian' he's just on the comeup but technically one of the best I've heard, he's not afraid to take the genre to places people aren't comfortable with and I just love that about him. Very unpredictable, and that's great in music.
Ikes Unveils new single 'Let It Go'
Rapper and self-proclaimed "Prince of Pop Culture" Ikes has unveiled the audio for his brand new track 'Let It Go'.
The energetic and infectious new single was produced by Maleek Berry who was behind Ike's previous singles 'The Game's Back' and 'GirlTalk' ft Jermaine Riley & Scorcher and has also worked with the likes of SAS, Bigz, & PW.
Already gaining recognition from UK sites such as MTV, SB.TV, Jump Off UK, and even finding himself on Flavour Magazine's previous 'Hot List', Ikes has acquired fantastic exposure over the years and continues to attract attention on both UK and US soil.