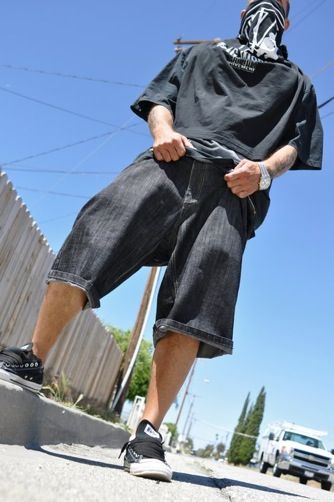 What age where you when you decided to become an artist?
I Started writing short stories as soon as I learned to Write actually about 7 or 8 and slowly progressed from there to poems (raps) at about 11 or 12 Then Freestyle Rapping about 14 15 So would say Art was born with me I started recording records at 16 With my Cuzzins out in Arkansas been on ever sense
Name a few of your biggest influences in hip hop?
Tupac snoop Dre W C....
It was mainly influenced by my peers from my Hoods I say hoods cause i moved alot Not a Gangbang reference ,
for some reason they always wanted me to Kick a flow
What are some of the things you're working on right now?
Im working on Getting a few projects out First Will be my Album Art vs Ent been puttin in alot of time and energy towards this I think the people will really appreciate it Second is My Mixedtape Radio killas volume 1 Im finished recording the tracks just a few minor Details so thats coming real soon as well Past that just Workin on me Trying to Grow as a man Learn all I can to put it in my Art
What advise can you give other upcoming artist?
Make Music people wanna Hear!
Stay away from Style biting
Be original Stop Tryng to copy whats hot now
You Should look to change the game and have artist copy you
And never Ever let anybody or anything stop you.
How has life changed for you since becoming an artist?
Ahhh my life as a Rapstar haha Well I basically signed myself promote myself finance myself etc
It will definatly make or brake you
Ive learned alot Ive hustled my ass off for the lil recognition Ive recieved Its showed me its not really what you know but who I still Work to be the best Artist I can be but at the end of the Day my life hasnt really changed much Id like to believe ive made a bigger impact on others lives more then my own.
Have you had the pleasure of performing yet?
Ive Done So many Shows I cant remember them all From hole in a wall bars to clubs even stadiums I always put My all into a show if its 10 People or 1000 Im always in it for the Crowd I love the Screams and applause Its priceless
Are there any artists/talent that you've worked with that we should be watching?
Def AD Millz outta Oakland Ca my Guy from way Back Makes Good music for sure My Guys Sincere Banks Oddie Banks outta Lil Rock Ar HOGS! Madison kaine is a microphone killa Resides in hollywood Ca My team of course THUGWORKS ENT Just to name a few..
http://www.cdbaby.com/cd/budahiphop
www.youtube.com/thugworksent
www.Twitter.com/buda151
https://soundcloud.com/thug-works-ent